After a successful committee meeting we can now announce that our club meetings will start again to be held on the third thursday of the month at 20.00 hrs
please see here for meeting dates and up to date programme of events
Some Covid rules will apply. Hand sanitizers will be at the entrance door and masks must be worn at all times when you are not sitting at your table. Drinks will be ordered and served at your table.
For up to date info please check back here regularly or visit our facebook group. https://www.facebook.com/groups/1413837725521265/
WE HOPE YOU ENJOY YOUR VISIT
Our meetings are held at
The Arthur Balfour Conservative Club
Set back 45 metres from the west side of Commercial Street.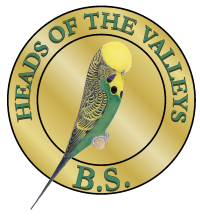 At the moment the monthly meetings are held on the third Tuesday of the month and the
Meetings start at 8.00 pm
We are a friendly, interactive club that always welcome new members.
You are most welcome to come and join us .
FRIENDLY ATMOSPHERE
.................................GUEST SPEAKERS
........................................................SLIDE SHOWS
....................................................................................... QUIZ
............................................................... JUDGING COMPETITIONS
...........................................................................................................AND MORE
HEADS OF THE VALLEYS BS ARE ONE OF THE UP AND COMING SOCIETIES IN THE UK AND HAVE AN AVERAGE OF OVER 25 PEOPLE AT THE MONTHLY GET TOGETHERS